Cook Islands
The Nation of the Cook Islands comprises 15 islands spread over 850,000 square miles (2.2 million square kilometres) of ocean smack in the middle of the South Pacific between Tonga to the west and the Society Islands to the east.
The Cook Islands consists of two main groups, one in the north and one in the south. The southern group is nine "high" islands mainly of volcanic origin although some are virtually atolls. The majority of the population lives in the southern group. The northern group comprises six true atolls.
History of the Cook Islands
The Polynesians first discovered the Cook Islands when they travelled from Tahiti around AD 500 to AD 800.
Travellers on relaxing vacations are discovering the Cook Islands are a paradise on earth. When travellers arrive in the Cook Islands they are greeted with 'Kia Orana' (May you live long). The Cook Islands is all about relaxing and enjoying the great Cook Islands weather.
Named after Captain James Cook and annexed to New Zealand in 1901 then given independence in 1965. The Cook Islands still has close ties with New Zealand as some of the first Polynesians to settle in NZ (Aotearoa) sailed from Arorangi in Raratonga.
The relaxed laid-back Cook Islands have lots to offer the traveller including Aitutakai, which has been rated as 'one of the unforgettable places to see before you die' The Cook Islands have most modern conveniences including banks, great restaurants and great hotels.
Cook Islands Climate
Warm and sunny all year round. The dry season April to November averages around 20-26 degrees Celsius. The wet season December to March averages 22-28 degrees Celsius
Cook Islands Entry requirements
A valid passport is required as is a return or onward ticket. For a Cook Islands stay longer than 31 days an extension permit is required
How to get to the Cook Islands
Air New Zealand fly daily from Auckland, New Zealand and every Wednesday from Christchurch, New Zealand. Pacific Blue fly each Saturday from Christchurch
Travelling around the Cook Islands
A popular Cook Islands mode of transport is by scooter or motorcycle. The Cook Islands also have rental cars, scootcars and bicycles. You must obtain a Cook Islands drivers licence from the police headquarters in Avarua at the price of $10. If you don't want to drive around the Cook Islands a budget bus service circles the main Cook Islands.
Things to do on the Cook Islands
Activities on the Cook Islands are based around the water. You must Snorkel the Muri Lagoon. Scuba diving is also a Cook Islands must with the reef drop-off a sight to see. Try a dry dive in a reef-sub. Go whale watching in July to October. Go for a cross Cook Island four-hour trek or take an eco-tour to the centre of Island. Take in the great view from the Needle the highest point on the Cook Islands. An Aitutaki day trip is a must do, just to take in the beauty of this paradise. Stay for a few hours to fully appreciate the delights of one of the Unforgettable Places To See Before You Die (A book by Steve Davey, BBC books) Air Rarotonga has regular scheduled flights from Rarotonga to eight of the outer Cook Islands in the southern and northern groups.
What and where to eat on the Cook Islands
There are Cook Island restaurants to suit all budgets from relaxed island style dining to luxury gourmet dining and resort restaurants. If you need a drink New Zealand and traditional Cook Island beers are available. An umuki is a feast that must be enjoyed. The traditional food, lamb and chicken, puaka (local sucking pork), eke (octopus curry), fish and vegetables is know as kai and is baked in an umu, an underground oven. After the feast you can enjoy some Cook Island traditional dancing, singing and drumming known as karioi. Another must is ika mata which is raw fish marinated in lemon or lime, combined with chopped onions and tomatoes then blended with fresh coconut. Why not try eke which is octopus cooked in its own ink. Being of the sea, the Cook Islands most popular fare is fish and most restaurants have a catch of the day that includes ahi (tuna), pakati (parrot fish), mahi mahi (dolphin fish) and ono (barracuda)
Shopping on the Cook Islands
Cook Islands shopping are based around the local arts, craft, perfumes, oils, soaps, black pearls loose or mounted and Cook Islands stamps are popular with collectors. You must also buy a brightly coloured pareu (sarong). Visit TAV for great pareu and swimwear. Bargaining is not an accepted custom on the Cook Islands
Cook Islands names groups and travel distances
Southern Group
Aitutaki
Atiu
Mangaia
Manuae
Mauke
Mitiaro
Palmerston
Rarotonga-- the capital island
Northern Group
Manihiki
Nassau
Tongareva (Penrhyn) also known as Mangarongaro
Pukapuka
Rakahanga
Suwarrow
Distances from Rarotonga are:
Aitutaki 140 miles (225 k)
Mangaia 110 miles (177 k)
Mauke 150 miles (241 k)
Palmerston 270 miles (434 k)
Tongareva (Penrhyn) 737 miles 1185 k)
Pukapuka 715 miles (1150 k)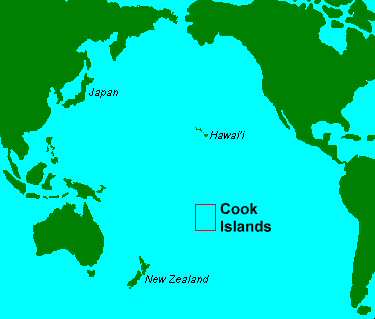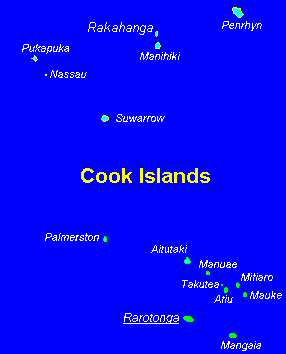 Cook Islands and Overseas Territories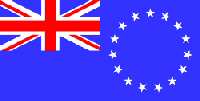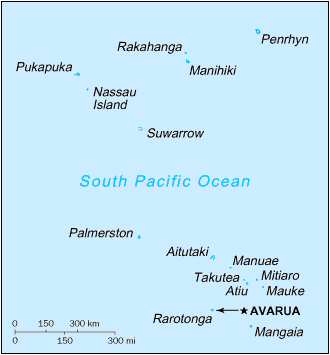 The Cook Islands
(93 sq mi; 241 sq km) were placed under New Zealand administration in 1901. They achieved self-governing status in association with New Zealand in 1965. Population (July 2005 est.): 21,388. Statistics Office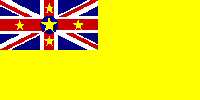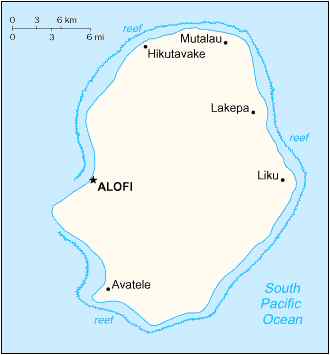 Niue
(100 sq mi; 259 sq km) was formerly administered as part of the Cook Islands. It was placed under separate New Zealand administration in 1901 and achieved self-governing status in association with New Zealand in 1974. The capital is Alofi. Population (2003 est.): 2,145.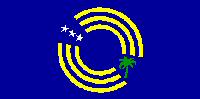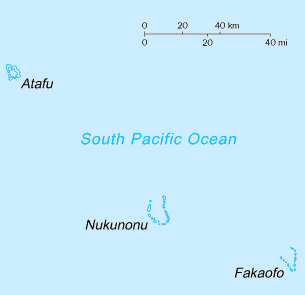 Tokelau
(3.86 sq mi; 10 sq km) was formerly administered as part of the Gilbert and Ellice Islands colony. It was placed under New Zealand administration in 1925. Population (2003 est.): 1,418.
Reviews / Comments for Cook Islands
No reviews have been written write a review now.

Back to top

---