Fairlie
Fairlie is a Mackenzie District town located in the Canterbury region of the South Island of New Zealand. It is a service town 48 kilometres from Lake Tekapo whose main economic function is to provide goods for the agricultural area that surrounds it. Its population as of the 2001 census was 723, comprising 375 females and 348 males, marking a 14.4 percent decline in population since 1996.
From 1884 to 1968, the town was served by the Fairlie Branch railway, though until 1934, this branch line actually terminated a kilometre beyond Fairlie in Eversley.
Fairlie is commonly known as the gateway to the Mackenzie Basin. It was first known as Fairlie's Creek and supposedly named because it reminded early settlers of Fairlie in Scotland.
Fairlie hosts the annual Mackenzie District Agricultural and Pastoral show every Easter Monday. The 105th annual show was in 2006.
Being on the tourist highway between Christchurch and Queenstown, tourism is fast becoming a major industry within the town.
The town centre is set along the Main Street, retaining a village atmosphere.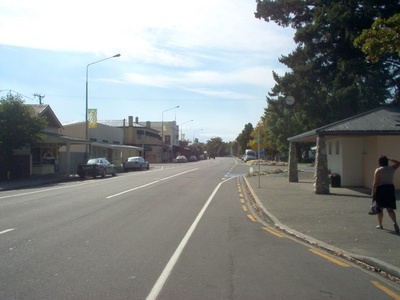 Main Street Fairlie
One popular stop in Fairlie is the Old Library Cafe, while passing through it is worth stopping for a rest, drink and bite to eat.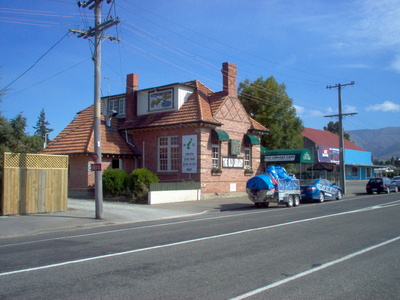 Old Library Cafe
The skifields of Mt Dobson and Fox Peak are situated right in the heart of the Fairlie Basin, with Roundhill half an hour's drive along the shores of Lake Tekapo.
The Fairlie Heritage Museum is home to a vast array of vintage tractors, machinery, horse drawn carriages and equipment from a bygone era. The Mabel Binney Cottage features household furnishings and memorabilia.
Reviews / Comments for Fairlie
No reviews have been written write a review now.

Back to top

---