New Zealand Transport
New Zealand is a long way from most of the rest of the world apart from our cousins in Australia. 
New Zealand travel and the transport of people around NZ are like most other western nations. You can hire a car, ride on a bus or catch a train. All travel options around New Zealand are well booked up from November to the end of March, bookings are essential for this time period. During the months May to July you would be able to turn up and look around for a great deal, with all companies offering cheaper rates during this off-season period.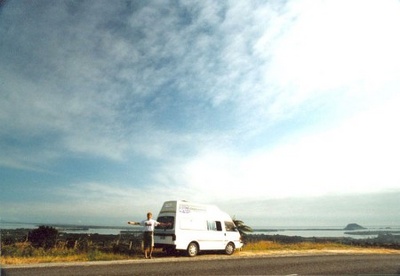 New Zealand has the full selection of Rental vehicles including, campervan, motor home, car, 4WD, camperwagon, people mover, RV.
New Zealand has ferry services the travel between the South Island and North Island many times a day.
There are great bus and coach services that run up and down NZ all year round.
The Airline options within New Zealand are limited with two major companies (Air New Zealand and Qantas) but do have a number of smaller operators. There are good tourists flight operators that will fly you over some spectacular areas. These services are of a very high standard with government regulations tough on operators to make sure the safety standards are of the highest quality.
Taxis and Shuttle buses run in all cities with the cheap shuttles that travel from the airports to city centres.
New Zealand has a many booking services to help you travel around beautiful NZ
Reviews / Comments for Transport
No reviews have been written write a review now.

Back to top

---