Indian
Little India is one of the finest Indian restaurants in New Zealand. The Little India restaurant is so popular that they are in all Major New Zealand Cities. The food is always great and at an affordable price.
Below is a background on Little India and the finer points of Indian food.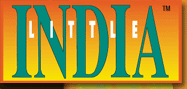 Sat Sri Akal
Welcome to Little India. We trust that you will enjoy a truly unique and memorable dining experience whilst indulging yourself in the real taste of fine Indian cuisine.
Flavours of India
India is a vast country with a rich heritage as reflected in its various people, cultures and cuisine. We, at Little India, have chosen to present some of the more characteristic, yet legendary dishes from North India, especially Punjab. These internationally renowned dishes trace their origin from the invading Mughals. Our food with its Tandoori Kebabs, kormas and other sumptuous delicacies is complemented with Naan breads and Basmati rice (Basmati rice is the king of all rices grown only in The Punjab). The common word 'curry' is a British adaptation of the Tamil word 'Kari' - meaning in effect a seasoned sauce and must never be applied to identify Indian cuisine as a whole.
Spices of life
5000 years ago, the Himalayan sages conceived the use of spices and herbs as a natural means to balance the metabolism of the body. This knowledge became the corner stone of the Ayurvedic 'Science of Medicine'. It is the variety and combination of these spices that nourishes both body and soul - an experience to cherish.
Tandoor - A Timeless tradition
Villages in North India have traditionally used mud stoves (Chulhas) and clay ovens to cook their food. One such oven is the Tandoor which is shaped like a barrel and fired by charcoal. The food, prepared first in a special marinade, is spiked on long metal rods and then cooked in the Tandoor.
Little India's preparation makes our food beautiful to behold and addictive to the palate. Do come and see us.

http://www.littleindia.co.nz/
Fully Licensed.
Dine-in, Take-Away
and Home Delivery.
Open 7 days from 5:00pm
Lunch Monday to Friday
Auckland
501 New North Rd
Kingsland
Phone (09) 845 6484
Fax (09) 845 6488

Christchurch (City)
Cnr New Regent &
Gloucester Streets
Phone (03) 377 7997
Fax (03) 377 7907

Christchurch (Merivale)
158 Leinster Road
Phone (03) 355 8330
Fax (03) 355 8371

Christchurch (Sumner)
6 A Wakefield Avenue
Phone (03) 326 7879
Fax (03) 326 7869

Dunedin
82 St Andrew Street
Phone (03) 477 6559
Fax (03) 477 6558

Hamilton
4 Alexander Street
Cnr Alexander & Hood Streets
Phone (07) 838 1620
Fax (07) 838 1680

Tauranga
113 The Strand
Phone (07) 579 0909
Fax (07) 579 0910

Lower Hutt
66 Bloomfield Terrace
Lower Hutt
Phone tel (04) 586 9030
Fax (04) 586 9040

Wellington (Blair St)
18 Blair Street
Courtney Place
Phone (04) 384 9989
Fax (04) 385 6202

Wellington (Cuba Mall)
115 Cuba Mall
Phone (04) 384 2535
Fax (04) 384 3020

Nelson
269 Hardy Street
Phone (03) 539 1155
Fax (03) 539 1166
Reviews / Comments for Indian
No reviews have been written write a review now.

Back to top

---