One of NewZealandAtoZ's favourite Fish and Chip Shops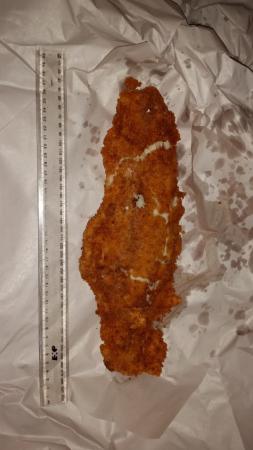 This is a subject dear to every New Zealanders heart, "my Fish and Chip shop is the best". Sometimes that is right.
Our $5 crumbed cod from the North Avon Fish Fry in Christchurch is worth writing about. It was 35 cms long, and always goes down well with a $2.40 scoop or as we call it "bucket"of hand cut chips. We don't like the generic factory made chip because everyone in the family likes different size chips. The kids go for the small crunchy ones, and the older folk think they are being healthy eating the big chips. Both with lashings of tomato sauce.
Don't even try putting vinegar near them with the children around, or there would be a food revolt.
Tip. Remember all the crunchy ones must be eaten at the end so you only reheat the big ones for the next days chip butties, because the small ones just get in the way for the reheating process.
We ended up with 2 days of food for 4, at only $19.
Happy full family.
Help out your favourite "chippie" at the bottom with your reasons why you love what they do. Make it easy for us fish and chip lovers to get a good feed in your town.
Give us any other fish and chip tips to win nothing!
Reviews / Comments for One of NewZealandAtoZ's favourite Fish and Chip Shops
No reviews have been written write a review now.

Back to top

---