New ZealandAtoZ reviews; Canterbury Model Railway at the Halswell Domain
If you are looking for a fun family day out or a great place to have a children's birthday party head down to the Halswell domain on a Sunday during the summer.
We went there and found it to be a great place to have our family picnic. You can enjoy riding the model trains for $2 per person for a good distance lap of the railway.
There is a good park for the kids to play on and lots of open space.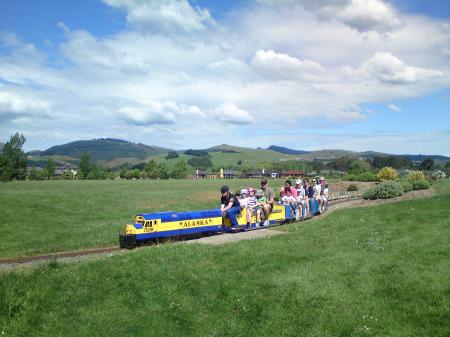 It is not over populated and the trains are professionally run by volunteer members of the Canterbury Society of Model and Experimental Engineers
There was a nice coffee van there to buy a drink but bring everything else you need to bring. There is NO EFTPOS, so bring cash.
They have a number of different trains to keep the children interested as ours wanted to ride each one. I am very happy paying for the benefit of the continuation of such a great activity.
In this day and age where family days out can be so expensive this is a great cheap day, which gives your children a chance to see some brilliant model trains.
For more information on operating days please go to their website http://csmee.org.nz/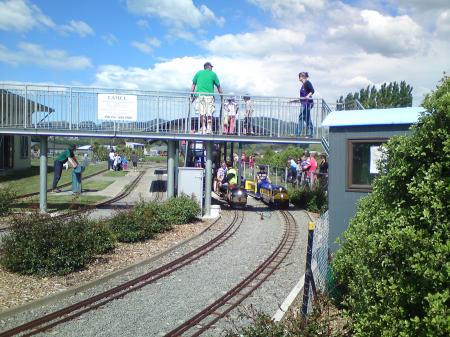 Reviews / Comments for New ZealandAtoZ reviews; Canterbury Model Railway at the Halswell Domain
Rating Averages
Back to top

---