Professional Interior Plastering Limited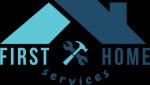 Professional Interior lets you go for a seamless and smooth plastering in Auckland. Through plastering, you close all the leakage points that can lead to water seepage in the ceilings and walls of your house. Do not give space to any seepage that can lead to cracks and gib exposure. Through Professional Interior, you can also request services for gib stopping and fixing. Professional Interior works on the interior portion of your house, thus ensuring its enhanced lifespan. Visit the website or give us a call to book services online and get ready for 100% satisfaction. Protect your house now!
---
Phone Contact:
027 776 4427



Email:
info [at]
professionalinterior [dot]
co [dot] nz

Address:
10 Vintage Drive, Henderson, Auckland 0612, New Zealand


Reviews / Comments for Professional Interior Plastering Limited
No reviews have been written write a review now.

Back to top

---