Plumbing Plus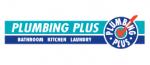 With more than 40 stores nationwide and a stock of leading international brands, Plumbing Plus is a leading supplier of bathroom and plumbing products in New Zealand. At any one of our locations, you can find bathroom supplies that cover everything from mixers and tapware to mirrors, vanities and basins. Go to the closest Plumbing Plus location today or shop for bathroom products online at our website.
---
Phone Contact:
09 415 8400



Email:
supportoffice [at]
plumbingplus [dot] co [dot]
nz

Address:
Suite E, Ground Floor Building 6, 331 Rosedale Road
Albany
Auckland
Reviews / Comments for Plumbing Plus
No reviews have been written write a review now.

Back to top

---