The Hills Golf Club
The Hills is New Zealands most exclusive golf course owned by Michael Hill.
Hills Golf Club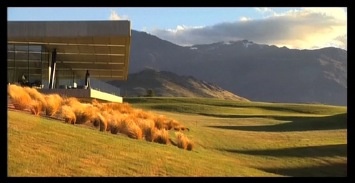 It is built at Michael Hills Arrowtown home in Central Otago near the popular tourist destination of Queenstown.
Players are members of the Club and invited guests. The number one member is Michael Hill with Sir Bob Charles number two, further members will be added by Michael Hill in the future.
The Hills Golf course is current holder of the New Zealand Open, from 2007-
The current course record is 62 shot by Australian Peter Fowler in the third round of the 2007 event.
For further information about The Hills please go to the official website www.thehills.co.nz
Location Map of The Hills, Arrowtown, New Zealand.
View Larger Map
Reviews / Comments for The Hills Golf Club
No reviews have been written write a review now.

Back to top

---