NewZealandAtoZ reviews; No7 Balmac, Restaurant, Dunedin.
29/12/14
No7 Balmac, Wow! What a gem this is. We were looking around for somewhere a bit out of the central city to have a nice breakfast.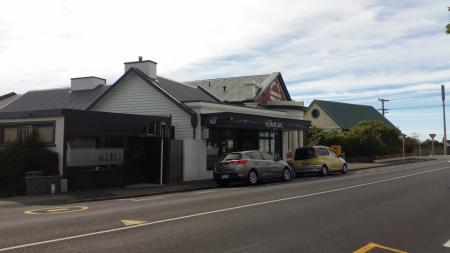 On the hill not far from the Otago Golf Club at Balmacewen is this little place.
The feel was great and the staff very accommodating.
We had children and felt welcome, as the first thing they brought out were the felts and some drawing paper. They know the rule; if you look after the children, the adults will always come back.
The breakfast menu was fantastic and the selection of cakes and muffins were good.
The "Balmac Breakfast" was the up there with the tastiest breakfast this reviewer had ever had. Pork sausages, nicely cooked small breakfast potatoes, free range eggs and great streaky bacon.
We love it when a restaurant has tea leaves, so they ticked that box and the coffee was great.
We saw the great interaction between the staff and local diners who had come for their morning coffee and a read of the paper.
The look and feel was great with a great selection of wines on display.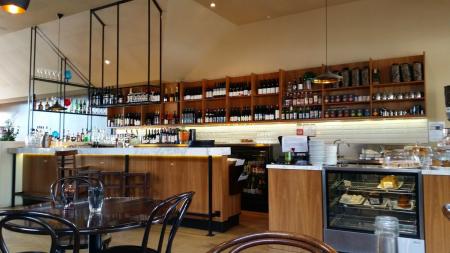 The prices were a few dollars more expensive than similar breakfasts elsewhere but the quality was worth it.
We will be back.
Reviews / Comments for NewZealandAtoZ reviews; No7 Balmac, Restaurant, Dunedin.
No reviews have been written write a review now.

Back to top

---