Locksmiths in Christchurch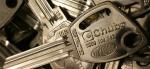 TRUST? Chubb Mobile Locksmiths in Christchurch Chubb Security are New Zealand's leading locksmiths. We have expert mobile locksmiths in Christchurch, so that wherever you are in the Canterbury, you can trust Chubb for all your locksmith needs. To book a locksmith call us on 0800 20 30 40 Phone us to book one of our experienced, friendly locksmiths. Fast and professional service 24 hours a day, 7 days a week. The Most Experienced Locksmith Company Chubb Security have nearly 200 years of experience in the lock industry. From large scale commercial master key system installations to small residential lock services and lockouts – we have all bases covered. Call us on 0800 20 30 40, 24 hours a day, 7 days a week.
---
Phone Contact:
03-378 3000



Email:
gdigal437 [at] gmail [dot]
com

Address:
200 Maces Rd, Bromley, Christchurch 8062


Reviews / Comments for Locksmiths in Christchurch
No reviews have been written write a review now.

Back to top

---