Firefly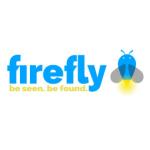 Firefly provide award winning online marketing. The most transparent marketing company in New Zealand with a purpose. Our agency has worked with hundreds of companies of shapes and sizes up and down the country. Our head office is in Auckland, We provide SEO services in Christchurch, Wellington, Waikato and other areas. Solutions we provide include Google AdWords, Search engine optimisation, Social media content and advertising, and website advice. We are a premier Google partner, and all of our staff are certified in all Google certificates. Paired with a strategy, we give our clients the recipe for success. Come fly with us!
---
Phone Contact:
Toll free 0800347335
221111220 +64221111220
+64221111220 1111220

Email:
growth [at] fieflysearch
[dot] co [dot] nz

Address:
4/112 bush road
Albany
Auckland

Postal Address:
4/112 bush road
Albany
Auckland

0626
Reviews / Comments for Firefly
No reviews have been written write a review now.

Back to top

---